The Taylor Home Inn is a fans' recreation of what the house from the Andy Griffith Show would have looked like. It is owned and operated by Dave Scheuermann, tucked away on over 6 acres, just outside the village limits of Clear Lake, Wisconsin. Built to be a faithful replica of Andy's house on the show, the Taylor Home Inn invites you to step back in time to a simpler, easier time when things moved slower and people had time to porch-sit.
We have three rooms available for rent: Andy's, Aunt Bee's, and Opie's. The living room, dining room, kitchen, porch, and the entire house are all recreated as accurately as possible from the show. Since the Fall 2009, the house has boasted a putting green in the back.
Clear Lake is the hometown of Burleigh Grimes, the Baseball Hall of Famer known for being the last legal spit-ball pitcher, who played in the the 1931 World Series. It is also the hometown of the late Sen. Gaylord Nelson, the founder of Earth Day. Visitors interested in these men can see their former homes and also their gravesites here in the village.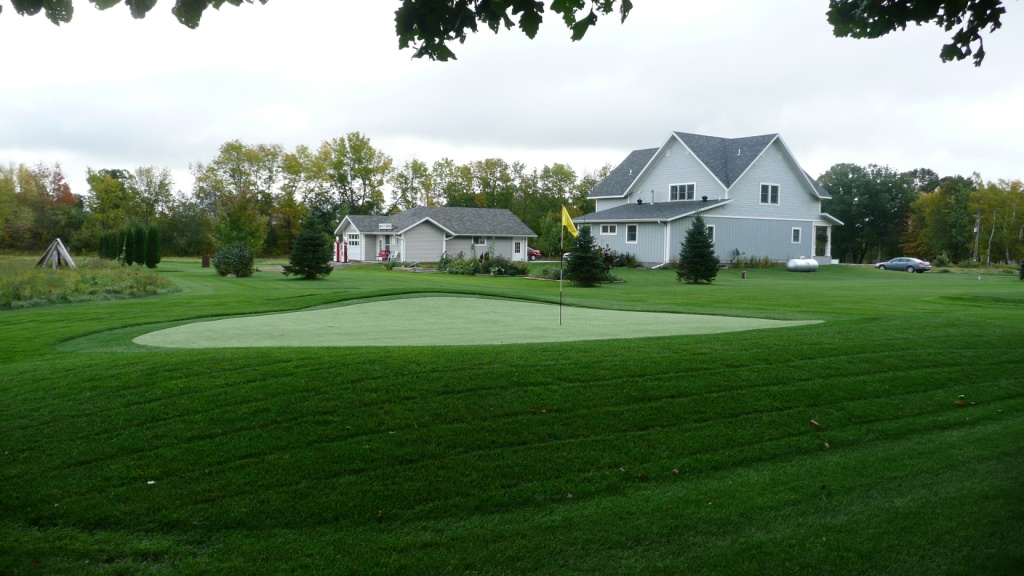 The Clear Lake area is composed of rural farmlands. Beautiful lakes that have excellent boating and swimming areas are located within minutes of our home. In the winter, ice fishing is very popular, and there are also maintained snowmobiling trails all around the area.

We are just 1 hour from the Mall Of America in the Twin Cities, 2 1/2 hours from Wisconsin Dells, and 2 hours from Duluth, MN, and the beautiful North Shore. It's also an easy drive to visit the area where Laura Ingalls Wilder lived, about which she wrote in her "Little House" books.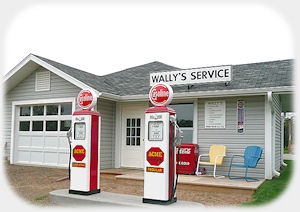 Then, after a busy day of sightseeing, come back to Mayberry and gear back to a slower pace. Looking out your window; you might see a fox, deer, pheasant, our resident American Bald Eagle family, or even an occasional bear!

In 2007, we completed Wally's Service Station. Guests are welcome to sit in the old-fashioned metal chairs and enjoy a cold bottle of pop. We will be happy to snap your photo if you wish.