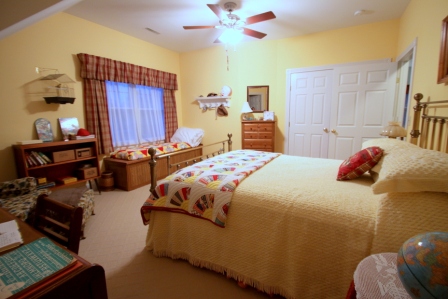 The same style bed that Opie Taylor slept in on the television show is found in Opie's Bedroom.

This room has an old-fashioned easy chair and ottoman tucked in a corner, as well as a bookcase stocked with titles to suit most anyone.

Placed beside the easy chair is Opie's desk, which is appointed with old-fashioned school supplies, such as a Big Chief tablet and a piggy bank that awaits Opie's next "spendin' spree."

The window seat is spacious enough for guests to sit on and watch the world go by, or even take a nap. That's adventure sleepin'!
Rates: $150 per night, plus tax.